By: Express Web Desk | New Delhi | Published:June 19, 2017 7:35 pm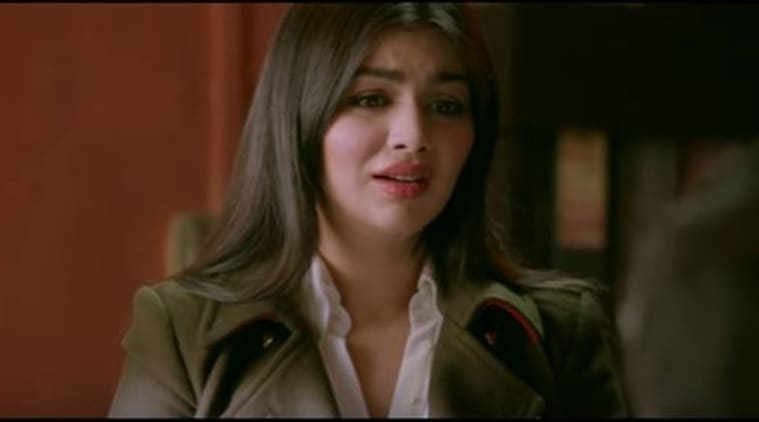 Ayesha Takia in a still from her come back song Zindagi Tujhse Kya Karen Shikvey. Related News
Ayesha Takia makes a comeback with a gritty music video from album Zindagi Yeh Zindagi. Watch teaser video

Ayesha Takia on makeover: Some vicious people have decided to morph and distort my pics

Why body shaming Ayesha Takia is not acceptable
Ayesha Takia who has been absent from the silver screen for quite some time, is back with a song "Zindagi Tujhse Kya Karen Shikvey". The single from album Zindagi Yeh Zindagi has created a ripple on social media. The song takes viewers to the gritty reality of girl trafficking. Ayesha Takia plays a miserable woman whose younger sister becomes the victim of trafficking mafia. The portrayal of Ayesha's helplessness is grim. The song also has a tone of suspense. Ayesha shared the song on her Twitter page and wrote, "The wait is over! Listen to my brand new single #ZindagiyehZindagi directed by Lovely Singh."
Amit Mishra has lent his voice to the song which is composed by Raaj Aashoo. Ayesha Takia earlier spoke to indianexpress.com about the song. "Of course since it was Lovely Singh's direction and I've worked with him before, I was interested to hear what he had to say. Then knowing Amit Mishra's current work, I was interested in listening to the song, also when Lovely Singh explained to me how unique the video story was as compared to most music videos, I was sure it would be a good project. It almost looks like a mini movie in a song. I'm super happy with the result," Ayesha said.
Lovely Singh who has directed the video said the song looks like a film. "It is a music video that looks like a film. There is a story in the song. It's about women empowerment. It's about a woman who saves her sister from child trafficking. When I was offered to shoot the track's music video, I spoke to Ayesha Takia, who agreed to do it. The whole shooting of the video has been larger than life. I do not want to underline the budget of the single, but, it is really expensive one," Lovely was quoted in a Bollywood Hungama report.
For all the latest Entertainment News, download Indian Express App
© IE Online Media Services Pvt Ltd More Related News
Ayesha Takia opens up about her shocking makeover: 'Be who you are and proud of it'

Ayesha Takia is unrecognisable after her drastic makeover. See pics
No Comments.